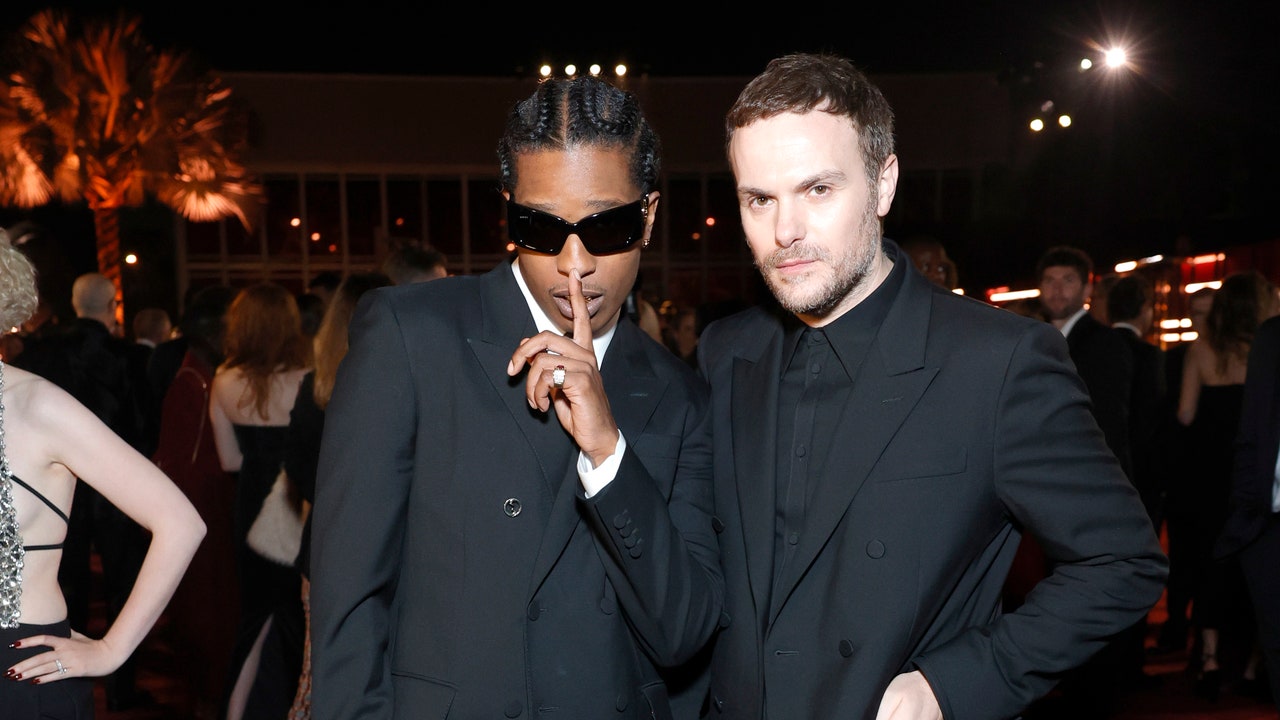 It turns out we didn't have to wait until January to see Sabato De Sarno's first looks for Gucci menswear. Last night, the new creative director, tapped earlier this year to implement a wholesale creative reset at the Italian house, hit the red carpet at the LACMA Art + Film Gala in Los Angeles. A$AP Rocky, Pedro Pascal, Andrew Garfield, and Elliot Page joined him, wearing what a press release described as De Sarno's "first steps into formal menswear" for Gucci.
Welcome to the De Sarno era. The glammed-out baroque flourishes that defined his predecessor Alessandro Michele's formalwear are out. In? A confident sense of subtlety—and some heavy-duty footwear.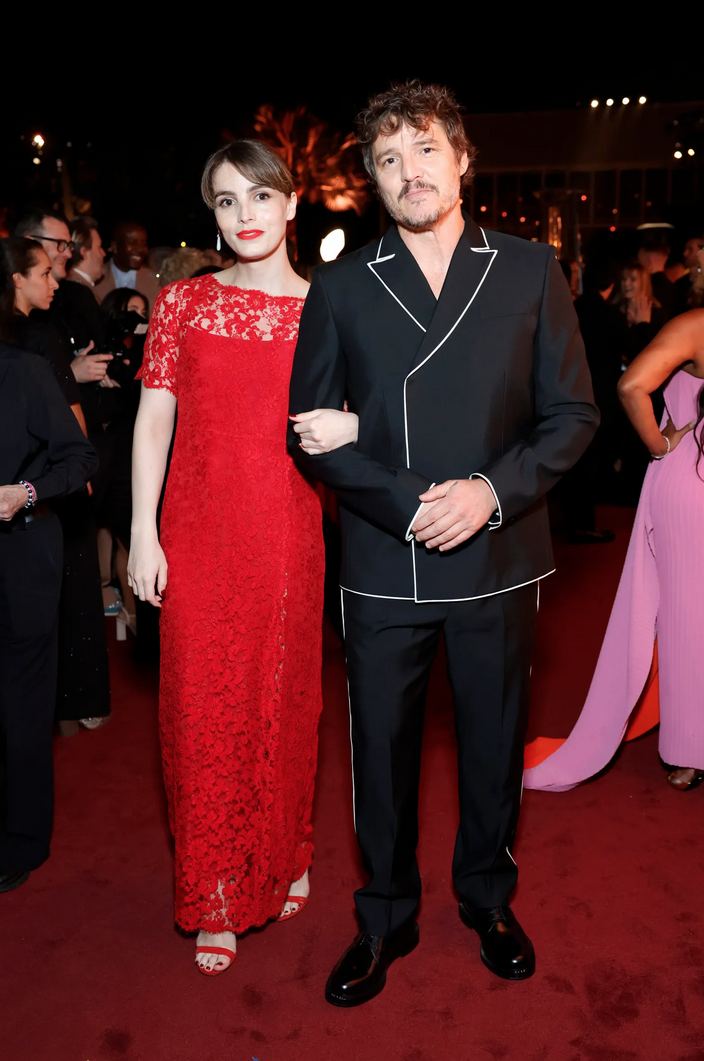 De Sarno's womenswear debut, in September, revealed that the Prada and Valentino alum works in understated cool rather than eccentricity. Which is exactly how Rocky looked in his simple black double-breasted tuxedo. De Sarno is clearly obsessed with the finer points of fit and line—this is a man who reportedly has a collection of some 200 coats. On Rocky, he's reviving the straight-cut Italian suits of the '90s, according to the press release. The jacket has square shoulders, trim through the waist. His trousers, with a whisper of a slouch, have a comfortable break at the hem. The only remotely flashy part of the outfit is a brassy "Double G" logo button, pulled out of the archive from the '70s, when such buttons could be found all over Gucci accessories. For his first hints of menswear, De Sarno gave us exactly that—hints, not fireworks.
Of course, in 2023, red carpets demand a certain look-at-me quality. On Pascal and Garfield, De Sarno showed off a slightly flashier side to his men's designs. Pascal's sleek black tuxedo has white piping, the buttons hidden behind the flat front, the lapels cut high over his bare chest. Is this another reference to the '90s? The skimpy and leather-heavy bits of De Sarno's women's collection echoed the hedonist world Tom Ford's created at Gucci in that decade, and Pascal's tux, with its glossy sheen and pajama trim, feels of a piece with Ford's louche—and newly relevant—vision. As does Garfield's suit, a single-breasted version of the piped tuxedo, cut in the deep maroon of "Rosso Ancora," the new Gucci house color.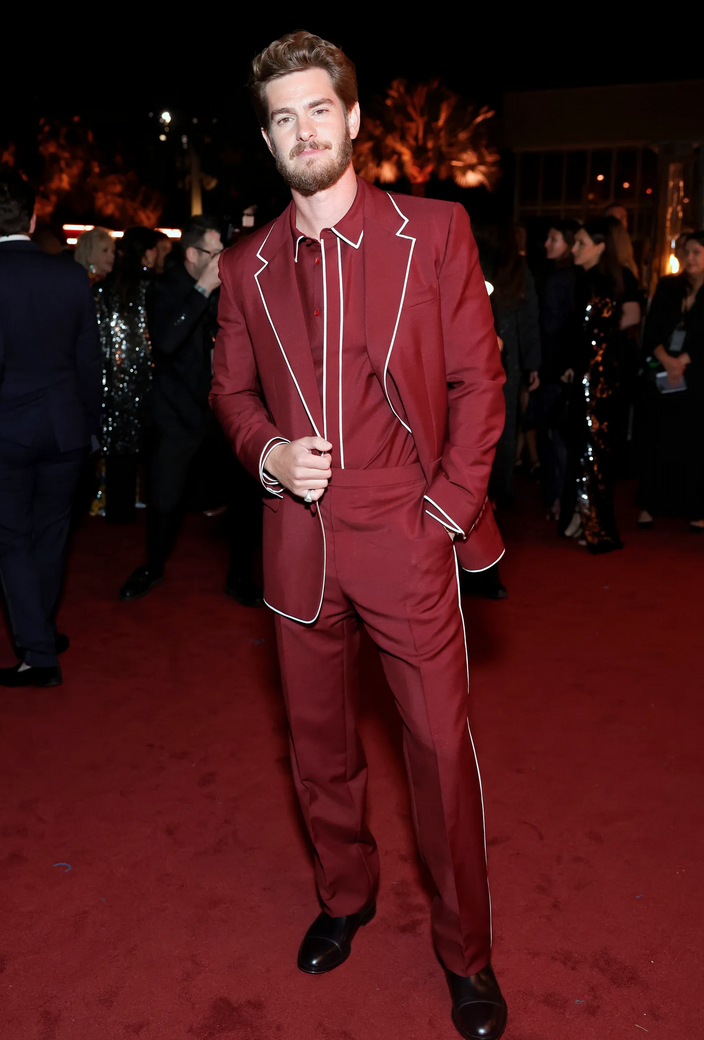 As for the accessories, Rocky wore a business-y gray monogram tie and black wraparound shades—more clues pointing to a '90s spirit on the LACMA red carpet. (Gucci is a longtime presenting sponsor of the event.) De Sarno, Rocky, Pascal, and Garfield all wore the same black leather lace-up derbies, with a chunky stacked-leather sole and what looks like metal teeth stapled into the toe. But Elliot Page showed them up in a pair of (again, very '90s) almond-toe creepers, a Gucci nameplate affixed to the toe of the inches-thick sole, which the actor paired with another straight-cut tuxedo, in white.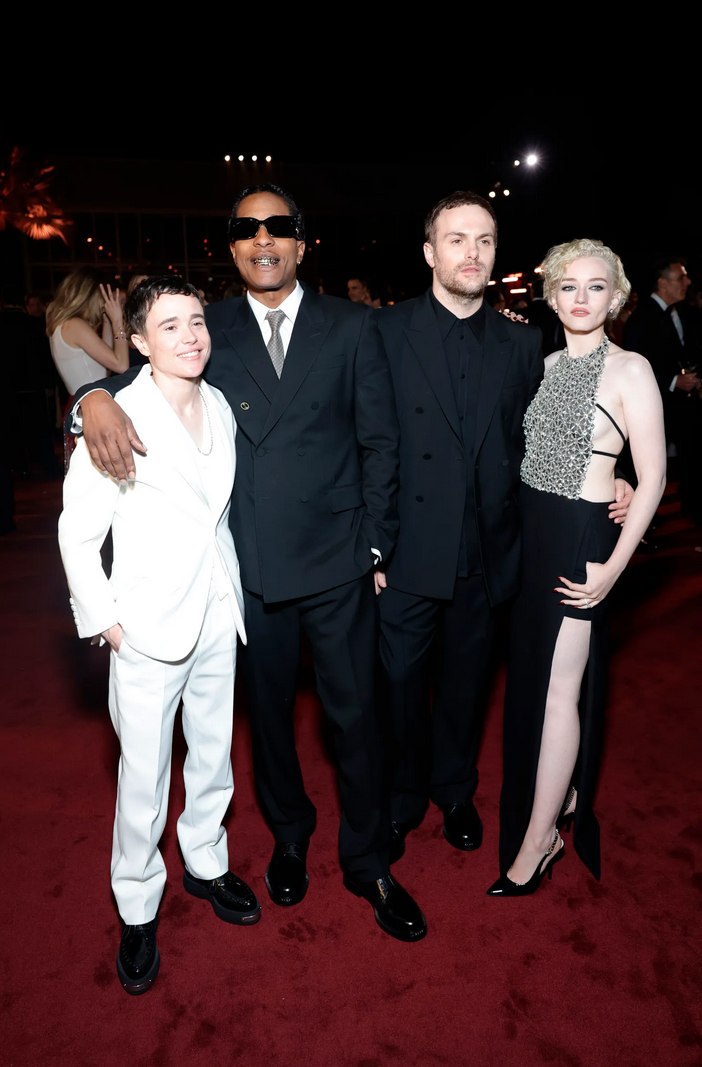 De Sarno's upcoming men's show, which will be held in Milan, was already among the most anticipated of 2024. He's taken his first steps. Now, we wait and see what happens when he takes a big leap.
A$AP Rocky and Pedro Pascal Just Debuted Gucci's New Menswear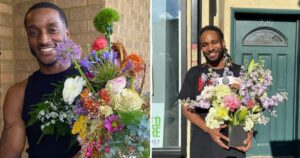 This non-profit program is focused on