If you missed CNBC's Game Plan Summit in Los Angeles back in July, CNBC airs a Game Plan special Saturday, September 9, at 3 p.m. ET. The event looked at the business of sports in the modern era. Speakers included ESPN chairman James Pitaro, NBA star Kevin Durant, LionTree chairman and CEO Aryeh Bourkoff and Kroenke Sports & Entertainment CEO/Los Angeles Rams owner Stanley Kroenke.
CNBC's Andrew Ross Sorkin, Julia Boorstin and Scott Wapner moderated the live event, which happened July 25. The one-hour special highlights discussions about unique investment opportunities in sports, the future of sports leadership, the business of live sports and the intersection of sports and entertainment.
"From what drives the modern-day sports fan to emerging opportunities in teams and leagues, CNBC's Game Plan goes courtside with the most influential leaders from across the sports landscape including athletes, owners, investors and innovators to break down their game plan for these rapidly evolving businesses," CNBC said.
Other speakers included Linda Alvarado, co-owner of the Colorado Rockies; Paolo Banchero, NBA star; Jessica Berman, commissioner of the National Women's Soccer League; and David Blitzer, Blackstone global head of tactical opportunities and co-owner of the New Jersey Devils and Philadelphia 76ers.
Boardroom, a sports and entertainment brand founded by Durant and Rich Kleiman, hosted the Los Angeles event alongside CNBC.
CNBC Offers Highlights of Kevin Durant's Game Plan Summit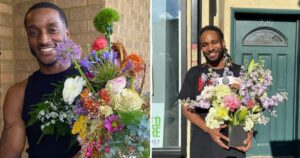 This non-profit program is focused on