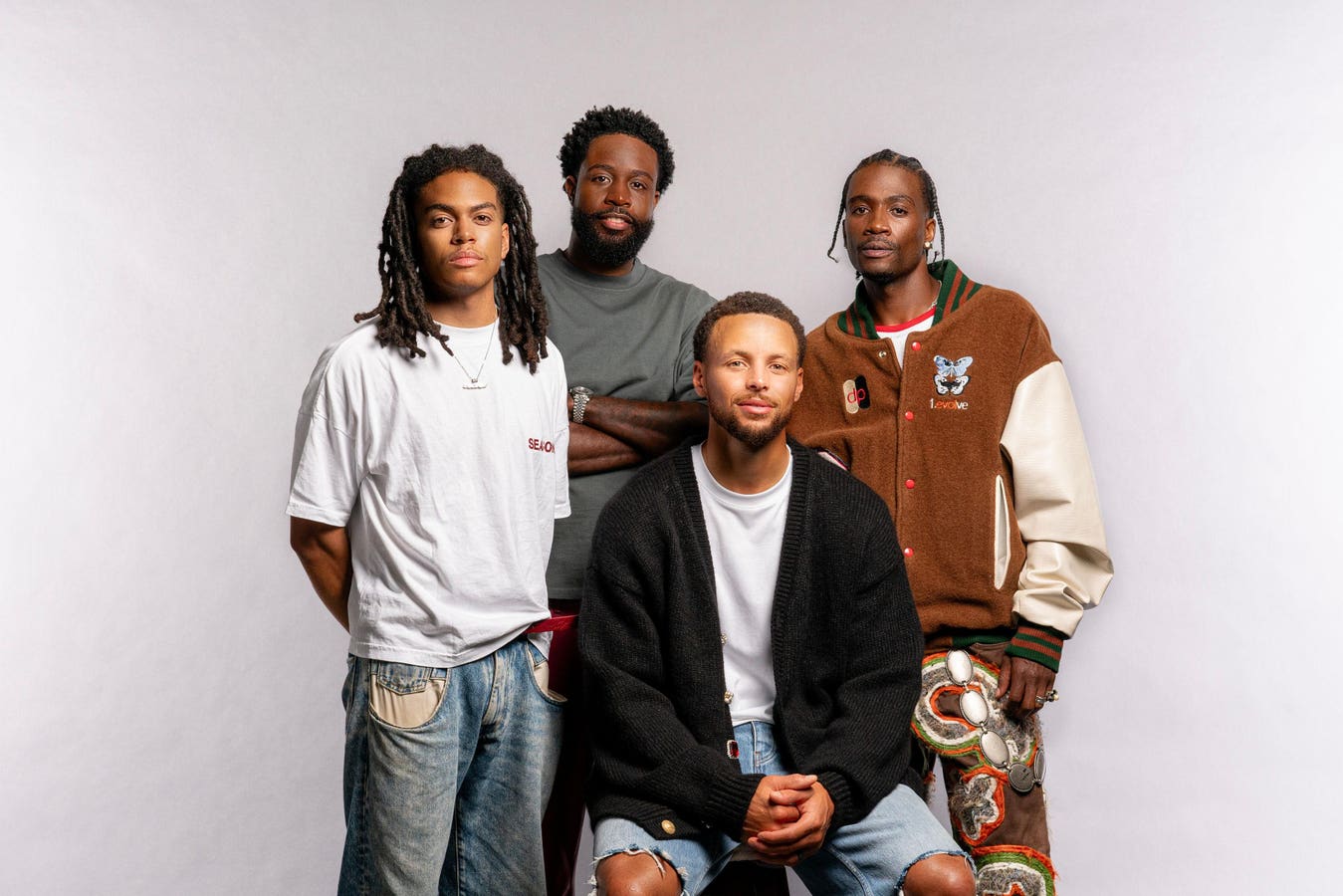 Rakuten, a leading shopping platform known for Cash Back and rewards, has joined forces with the Black In Fashion Council (BIFC) to support emerging Black designers and their independent sartorial endeavors. Their ongoing partnership includes a commitment to offering exposure to help these designers expand their ventures. The collaboration has drafted the help of NBA Champion and two-time MVP Stephen Curry to increase awareness for the BIFC designers.
Stephen Curry has played in the NBA since 2009 and has become a style icon, competing in "Tunnel Walks" in NBA arenas across the United States. His style has surfaced as sleek and like his game, he's one to take "appropriate chances" whether it's a hit or miss. "It's all over the spectrum," he speaks on his style coming into the 2023-2024 NBA season.
"The energy is always good. It feels like the first day of school vibes. I even wore a sweatsuit to media day. You still lay it out the night before – type vibe. You don't wake up that morning and figure out what you're gonna wear. It's definitely some thought into it, but it's more [about] opening night on the 24th [October]. I know what everybody's looking forward to seeing what kind of energy everybody will show up with – getting ready for the big opening night game to set the season off."
Rakuten, established in 1997, has played a pivotal role in shaping the online shopping experience. They provide consumers with Cash Back, deals, and shopping rewards for a vast array of products and services. With 17 million members in the United States, Rakuten has facilitated over $3.7 billion in Cash Back earnings for its users at their preferred stores.
BIFC was founded in 2020 by Lindsay Peoples Wagner, energized by her notable article "What It's Like To Be Black In Fashion," recognizing the need for systemic change in the fashion industry. She and public relations specialist Sandrine Charles co-founded The Black in Fashion Council in response to global tension.
This organization assembles a group of fashion professionals to establish a more inclusive foundation. The addition of Stephen Curry gives more visibility to the organization's efforts, and Rakuten acts as the catalyst for support with its global footprint and reciprocal shopping experiences.
Curry is new to the Rakuten x BIFC team hoping to be a great asset as he is his "Warriors" teammates. "It's been cool because of the spotlight that we have on how we dress – the 'Tunnel Walks.' It's a cool way to uplift representation in all different fields, especially in fashion [while] working with the Black Fashion Council and up-and-coming designers who have a lot of energy and a great vision."
"The stuff I wear throughout the year and our 'Tunnel Walk' looks come straight from these designers and brands," explains Curry of the partnership. 'Working with Rakuten opens up a marketplace for them, driving awareness and traffic for these designers, bringing together many different worlds."
The partnership between Rakuten and BIFC commenced during the Spring/Summer 2024 season of New York Fashion Week, where Rakuten sponsored the NYFW Discovery Showroom. As part of their support during the 2024 NBA season, Stephen Curry will be cruising the "Tunnels" with BIFC designers, advocating for their creative journeys. Curry will strut the concrete halls in outfits from BIFC designers through social and during his pre-game "Tunnel Walks," making these items available for purchase through Rakuten.
Curry has his notable favorites of designers who have carved their own paths. "I'd say between Jerry Lorenzo and Virgil Abloh, especially from a footwear perspective – they've inspired me personally. I've had conversations with them. They're at a stage in their careers where they've stamped their names, and everyone pays attention when they hear their names. It would be cool to have one of the designers I'm working with now become the next Jerry or Virgil, not just from an independent perspective but infiltrating mainstream brands that shape culture."
He relishes on the gravity of the "Tunnel" and how basketball players transcend style for culture. "In the basketball world, Dwyane Wade is someone who turns heads with his evolving style, even after retirement," Curry notes.
"He takes chances, and you expect greatness from him, even if there are some misses. The tunnel is like a time capsule. It captures the energy of the moment, the season, the city, and the game you're playing. It's an opportunity to express yourself without words, and it has allowed me to take chances I might not have taken otherwise.
Curry continues. "I take appropriate chances, expose myself to different energy, and ensure I'm comfortable. My style needs to move with me, and it's an expression of who I am. It's all about being comfortable, yet bold at the right times."
The Rakuten and BIFC initiative calls on non-Black brands, publications, and influential figures to assess their roles in either supporting or harming Black individuals in the industry. Curry is pushing for that same diversity, inclusion, and the rectification of deeply rooted systemic racism that has persisted in the fashion world for centuries, challenging the industry's claim of progressiveness.
Rakuten is providing holistic support for BIFC designers, including: as a presenting partner of the Black in Fashion Council NYFW Showroom, Rakuten will help put a spotlight on up-and-coming Black designers during fashion's biggest moment. Additionally Rakuten will help drive awareness and traffic for designers on Rakuten.com and through press + social media efforts Rakuten advisors will also work with designer teams to counsel on affiliate marketing strategy.
Stephen Curry Teams Up With Rakuten To Assist Black In Fashion Council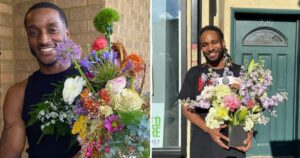 This non-profit program is focused on